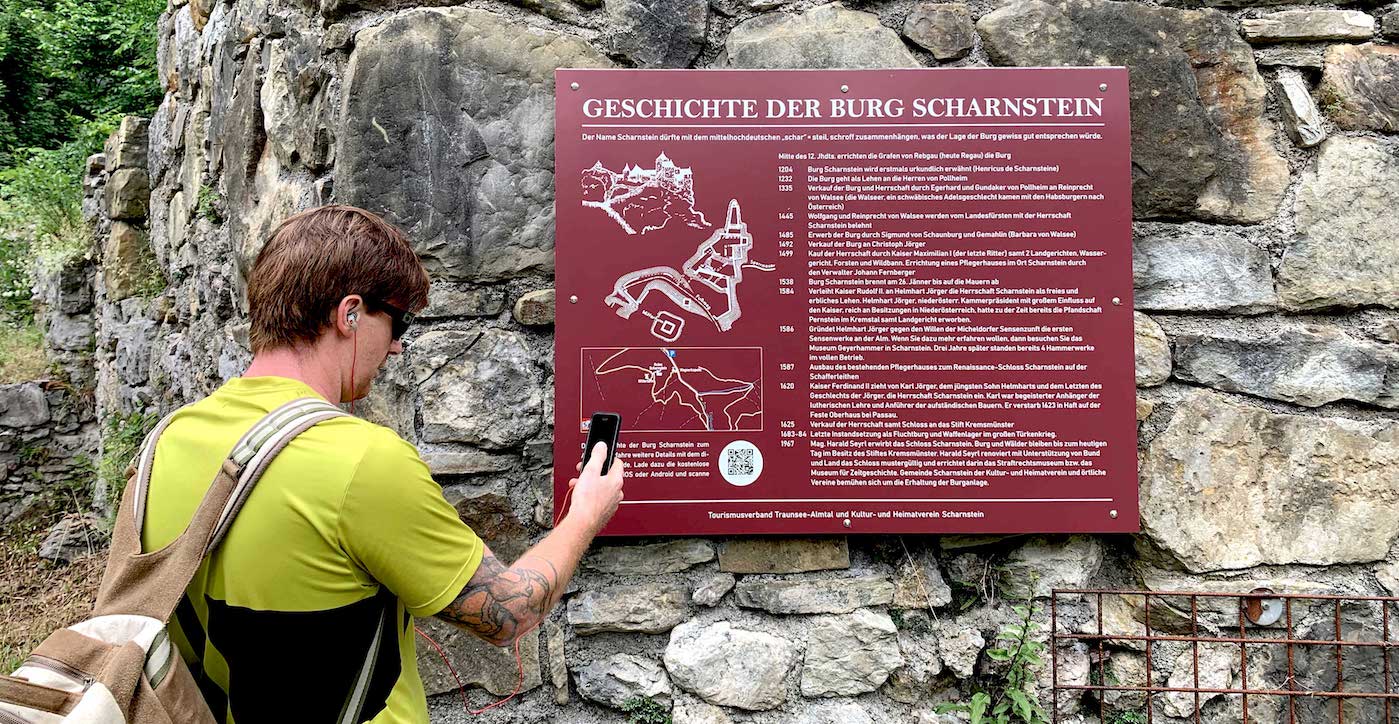 If only the old walls could talk …
15.07.2019 | PORTRAIT
Experience now the history of the castle ruin Scharnstein via Infoguide
Now they can and tell of long gone days, when the ruin was still the center of rule Scharnstein. Only very few excursionists know when they climb the ruin, what took place here centuries ago, which noble families settled here and what led to the castle becoming the abandoned ruin that it is today. The popular excursion destination is often visited by many people from near and far as a manageable route, not least because of the breathtaking views and the historic atmosphere that the ruin offers and thus attracts not only medieval fans.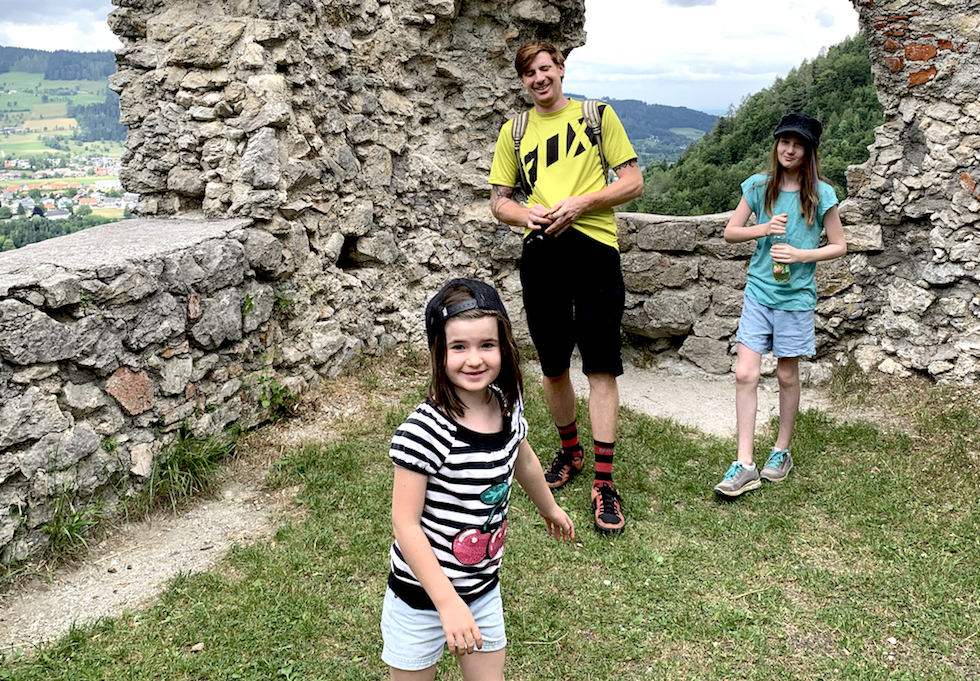 Image: Having fun after a little history lesson and enjoying the medieval ambience - a perfect Sunday excursion!
Scharnstein and the tourist region Traunsee-Almtal take with the Infoguide for the ruin Scharnstein again another step towards interactive visitor information. If you pack your bag for the day trip in the future, you should consider - even if you're just looking for the outdoor experience - to pack your earplugs to listen to the story behind the ruin on your own smartphone after you've had enough energy before you leave the venue again downwards valley. This stimulates the imagination and thus brings the old walls to life. Otto Clemens, who already lends his voice to the Museum Geyerhammer in Scharnstein, tells about the architecture and about former owners until the castle was abandoned. There is also a legend about the Wagner chapel at the foot of the ruin, that you can listen to via Infoguide. The audio announcements were made with sounds such as wind, which increases the tension and sounds authentic.
"Otto Clemens, who is already lending his voice to the Geyerhammer Museum in Scharnstein, tells the story of the ruin's earlier owners until the castle was demolished. There is also a legend about the Wagner chapel at the foot of the castle ruin you can listen to with XiBIT. The audio announcements were made with sounds such as wind, which increases the tension and sounds authentic." Christian Steinhäusler, Chairman Local Committee Scharnstein - Tourist Board Traunsee-Almtal)
After visitors have downloaded the free app, they can access the Infoguide using the QR code located on the two panels at the parking lot in the valley and at the top of the ruin. Furthermore it is possible to find the Infoguide via the search function in the app or on the website www.xibit.info. The community Scharnstein also embedded the infoguide on the community homepage with the code which can be generated automatically in the backend, so that it can also be accessed from here. Since the status was granted "public", the Infoguide can and may also be shared on social media bravely 😉