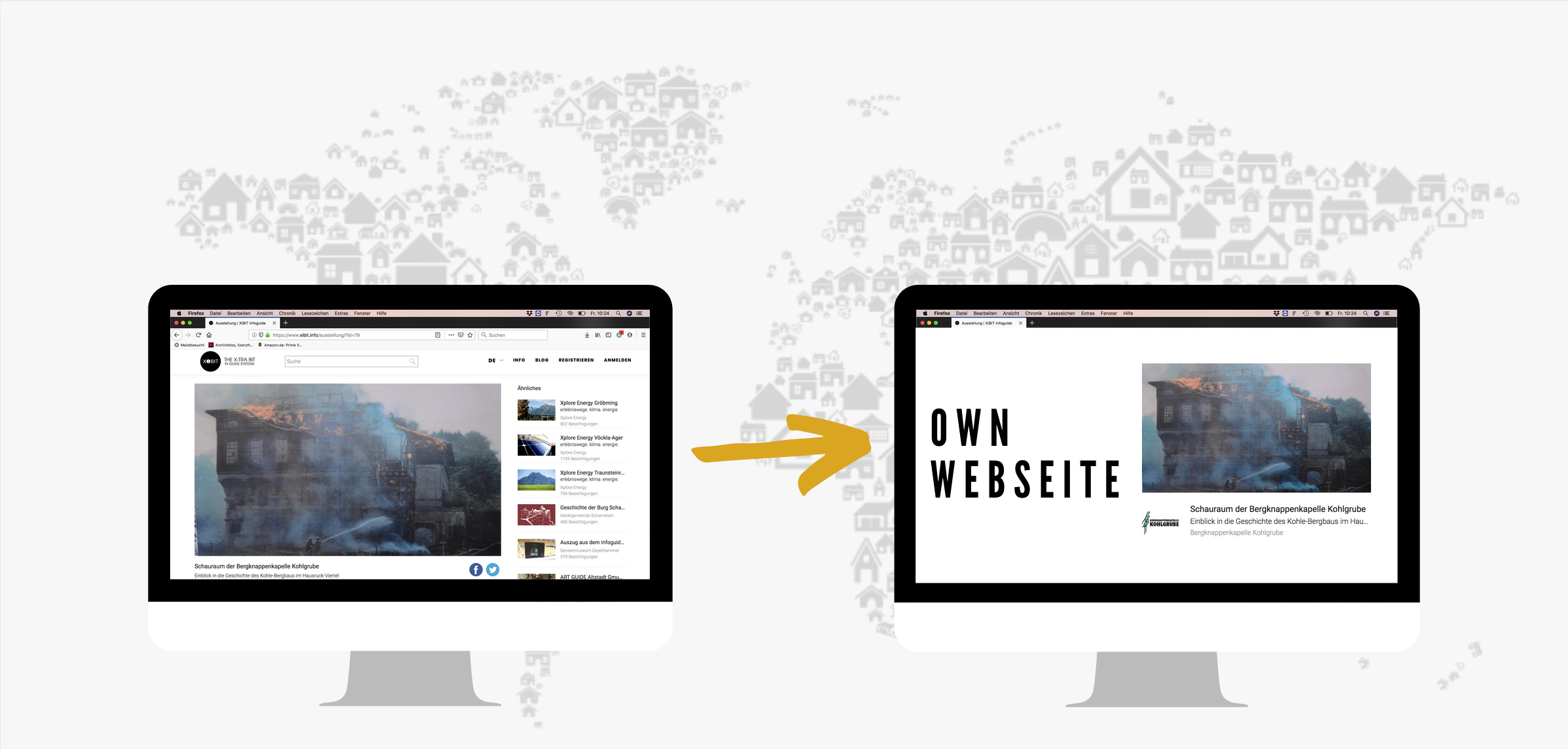 Optimize your digital visibility: embed an infoguide into other websites
07.11.2019 | XPLICIT
With the embed code you can now make your infoguide available via your own website.
A the age of increasing digitization, exhibition visits or cultural tourism are no longer tied exclusively to a physical stay on site, but can be expanded with XiBIT regardless of time and place. For exhibitors, museums and tourism providers there are now new ways of communication and communication channels that contribute to digital visibility and a greater dispersion.
61 % of travelers gather comprehensive travel information about their destination before traveling. Visitors can use digital offers to plan and prepare their cultural tourism visit to a museum or theme trail or similar better in advance. The aim of the cultural institution should therefore be to optimize the digital presence.
As you make your bed, you lie on it. So embed!
Maybe you've already noticed: In the XiBIT admin area, a new useful feature has been added, which allows you to embed your infoguide created at XiBIT on other websites via HTML. So your Infoguide is now not only on the XiBIT web platform and the app, but also on your own homepage. Condition for this is the object and infoguide status "web", which means that the publication of your contents on the web is allowed. Actually these are currently the access options for object or exhibition-related information:
Access via XiBIT labels - either at exhibitions on site or on printed material (such as marketing material) - depending on the requirements - allows visitors to get information for example by scanning the downloadable QR code. Concerning marketing, with the inclusion of a QR code on for example brochures there are new ways to bring content to the public and make paper more alive. By accessing through the search function, the desired information can also be found from home or on road without a specific object or room marking. Likewise when accessing via the preview link of an infoguide: Embedded in every conceivable website that makes sense for your requirements, it ensures a broader spread of your content. Views can be measured via the XiBIT statistic tool.