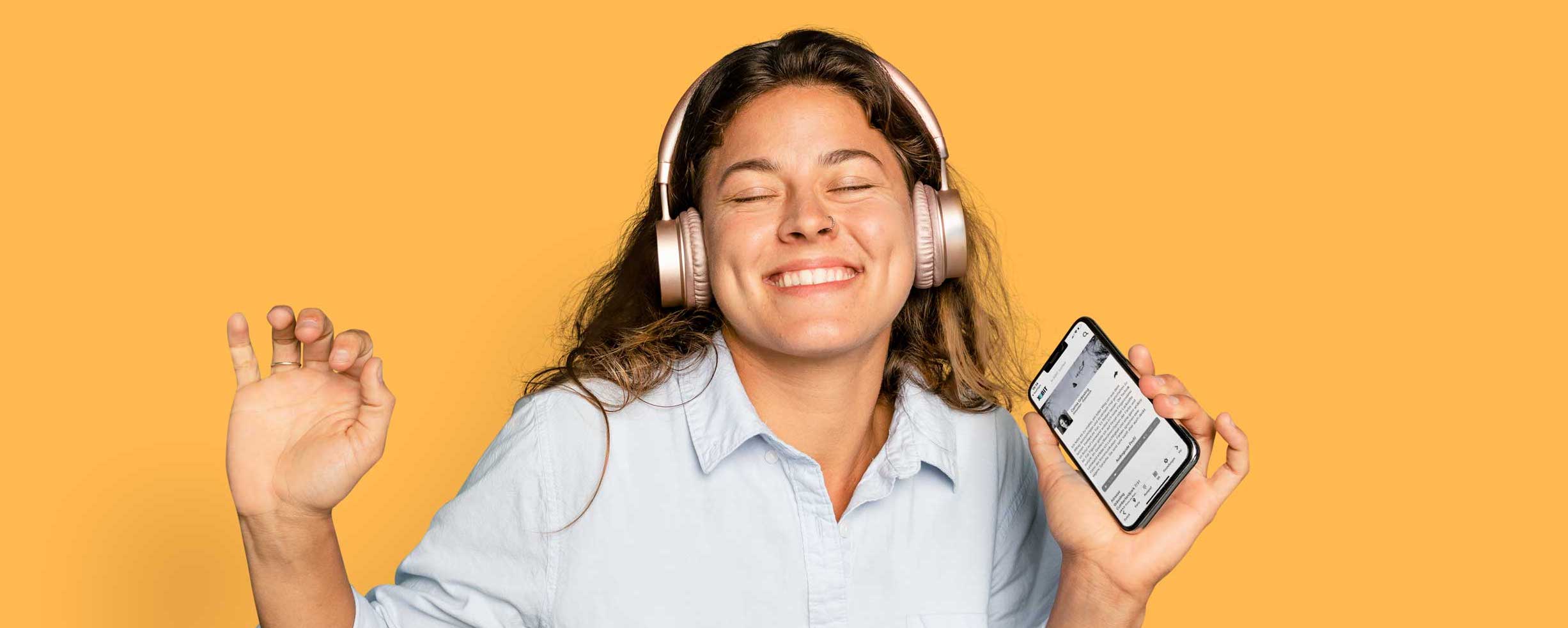 Get the new app update: these are the features!
05.10.2022 | XPLICIT
Until now, this was only reserved for Infoguide objects: With the new app update, your XiBIT profile page now also supports audio files and links! The new profile information board will make your audience aware of you!
An audio announcement will make your profile more interesting and if you intend to present yourself or your cultural institution digitally on site, you can do this e.g. with a signage in the outdoor area, which leads to your XiBIT profile page using a QR code, on which audio files are now also displayed in addition to videos. This makes it possible for visitors to listen to your personal story. In addition, you can enter further links to link to external websites (e.g. your homepage and much more).
Your XiBIT profile serves as the perfect starting point for your digital cultural mediation. XiBIT is at your side as a competent partner. Not only do we offer you the right cultural mediation platform, we are also happy to provide you with media content or marketing material such as e.g. signs, flyers, etc.! Get in touch with us personally!
New features on your XiBIT profile page:
1) Complete your profile with audio files:
Upload audio files (under "my account" > "profile") to make your profile audible. If you would like to create audio announcements, we would be happy to talk about the realization. Contact us!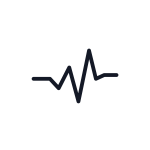 2) Add further links to your profile:
Raise your profile by linking to your home page and other informative websites related to your cultural topic (under "my account" > "profile").

3) New: QR code label for your profile page:
Your profile page is now also available as a downloadable XiBIT label! A graphic file that you can easily integrate into your own signage layout or into the new XiBIT information board (see point 4) to present your profile digitally on site.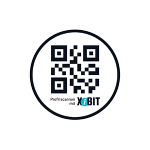 4) New sign template to mark your POI:
In addition to the templates for labeling individual objects, stations, exhibition rooms or infoguides, there is now a information board for your point of interest with your XiBIT profile in the XiBIT download area.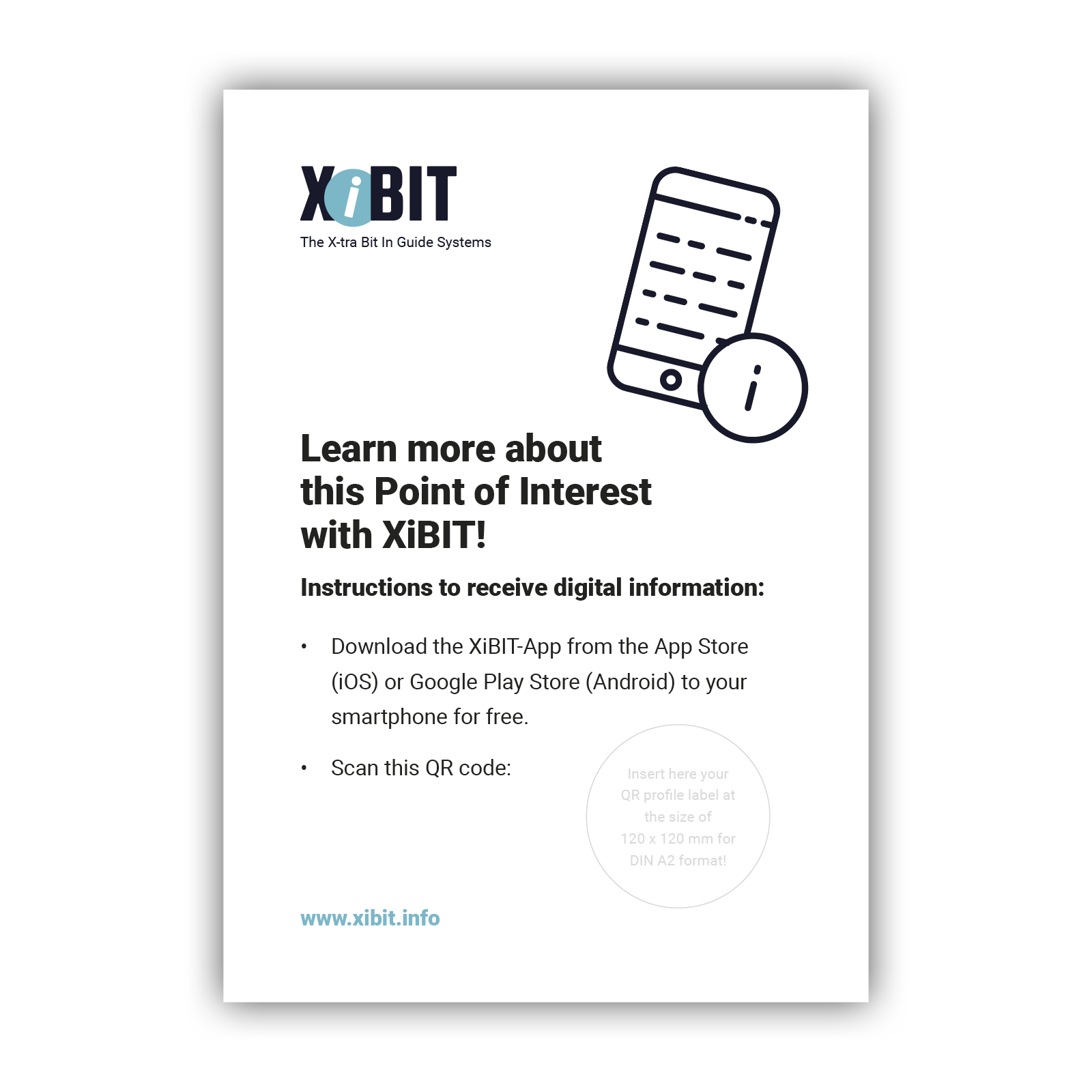 Don't be stingy with your charms!
With the downloadable information board you also provide insights from outside e.g. outside the opening times: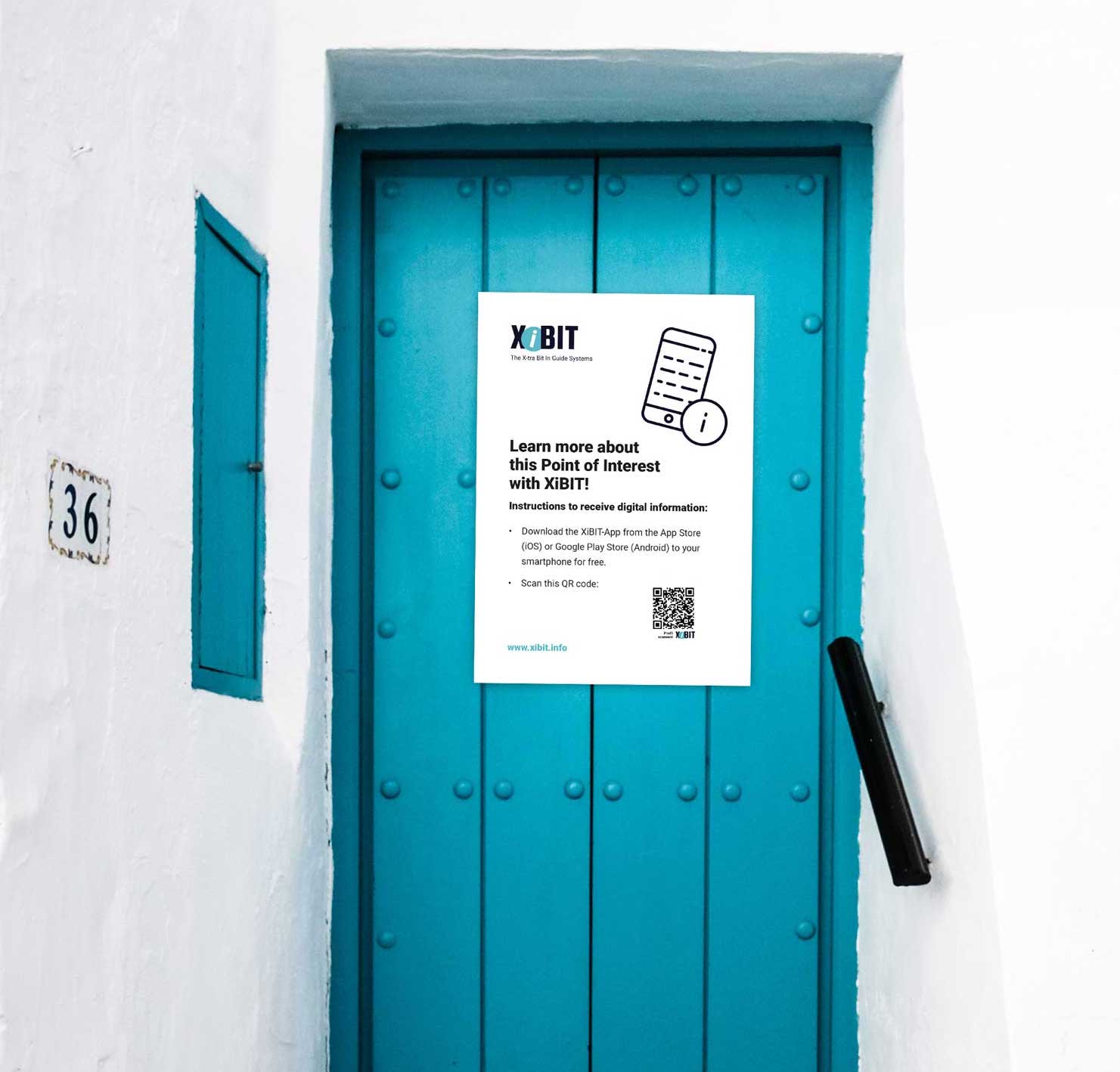 Would you like an individual sign?
No problem. Matching your corporate identity, our team will be happy to manufacture according to your wishes. Our downloadable information boards can also only serve as inspiration or text templates.
Phone support:
+43 5 08010
For more culture on the Internet,
your XiBIT team