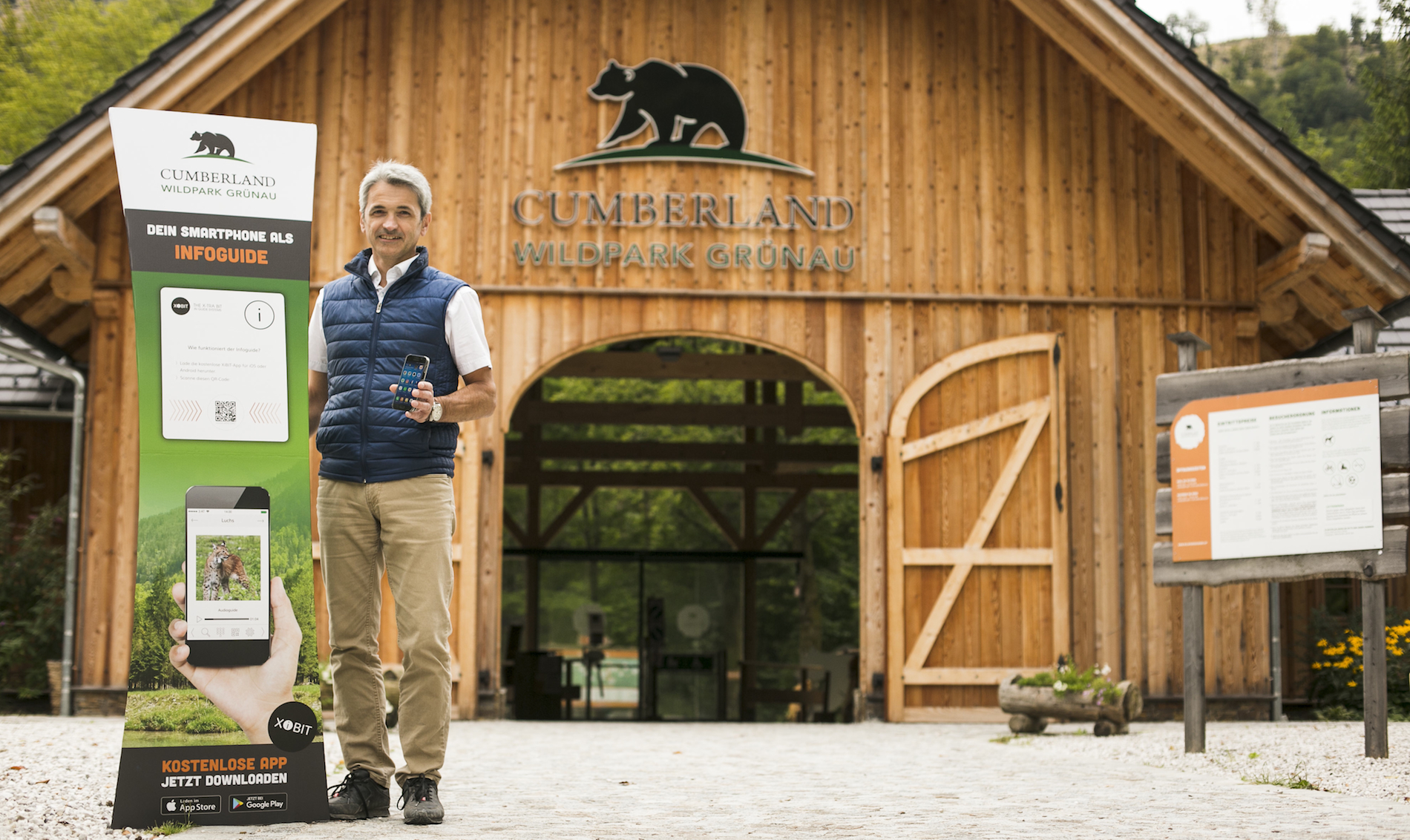 Cumberland Wildpark Grünau goes digital!
19.10.2017 | PORTRAIT
With XiBIT, all information about our animals is now available on the smartphone.
Embedded in a fairytale like postcard idyll of Upper Austria's Almtal, there lies the Cumberland Wildlife Park Grünau – a forested paradise for wanderers and friends of nature. As one of the most popular excursion destinations in the region, the newly reopened wildlife park in May 2015 invites visitors to discover the local flora and fauna. With 60 hectares of land and 500 animal inhabitants, the park is one of the largest in Europe.
The immense biodiversity of the organisms living on the site offers a unique sensual experience, learning contents, as well as the opportunity to recover. On two routes of different lengths in an almost undisturbed ecosystem, visitors can learn about the many animal species that have been threatened with extinction, as well as other European wild animals. Lovingly designed information panels at every species' compartment provide interesting facts about the inhabitants of the respective enclosure. Even though the deer park has that many sensations on offering, which make big and small explorers almost forget their smartphones, the need for a flexible edutainment solution has been growing over the years. Since the deer park is not only a highlight of local and country-wide tourism, but also attracts an international audience, it has been decided to use a professional visitor information system. XiBIT is the perfect and, above all, cost-effective infoguide solution.
"XiBIT not only gives the wildlife park a topmodern image, but also offers foreign-language visitors the opportunity to retrieve information about our animals in English. For reasons of lack of space, the provision of foreign-language texts on our panels would not be possible." (Bernhard Lankmaier, CEO)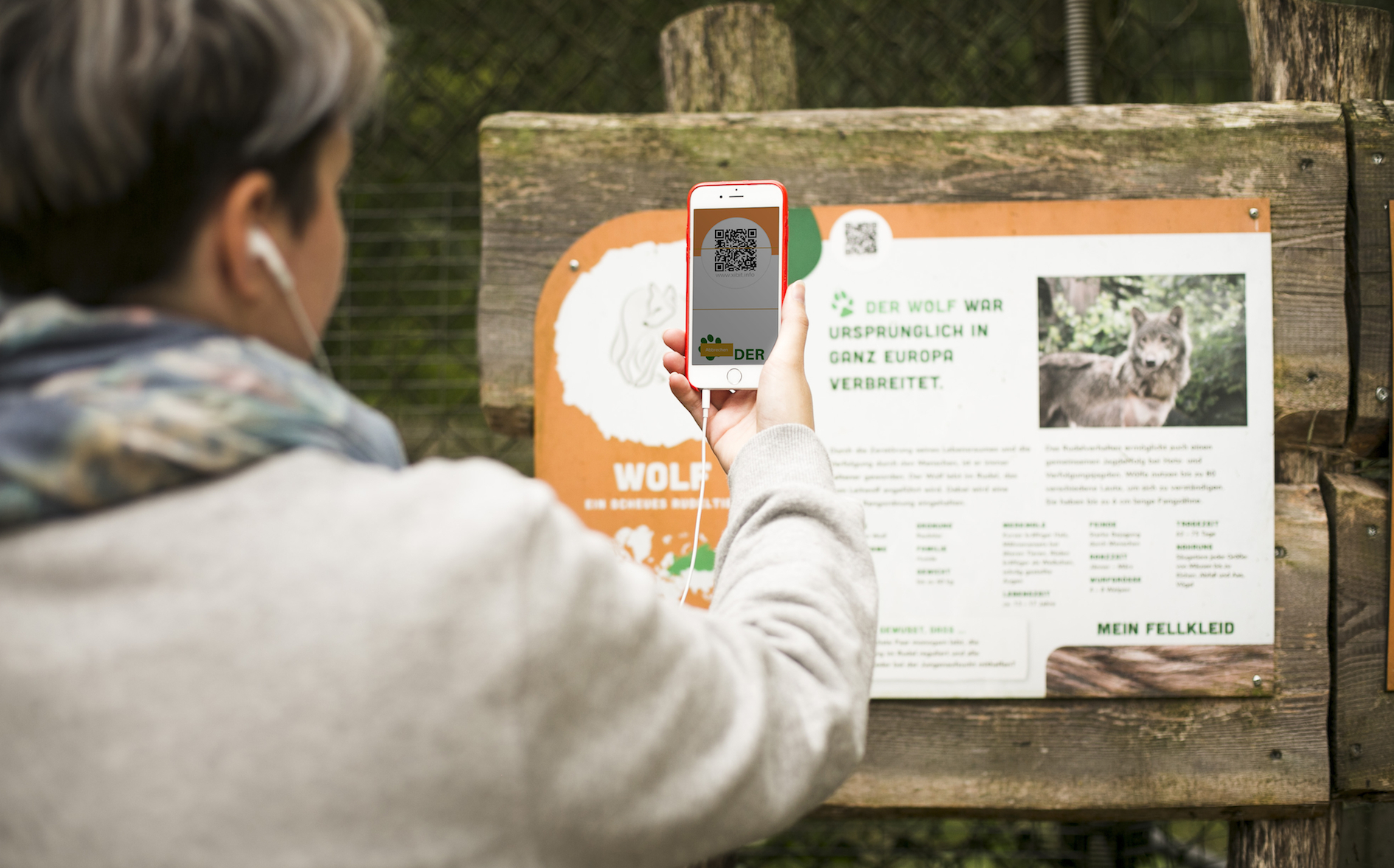 The scanning of the QR code with the free downloadable app for iOS and Android also provides information about your actual position because of the georeferencing of the individual stations and their representation in a map. The ten most popular animals have been equipped with an audioguide in German and English, so you can get it read aloud on the way to the next station.
"We were able to make our infoguide ourselves via the Internet, and the maintenance and order of the individual stations can be done or changed by ourselves at any time. This is an advantage when an enclosure is misplaced, closed, or added."
Lankmaier is pleased with the new achievement, "not least because XiBIT is free of charge in the basic version and we prefer spending our money, which is partly financed by donations, for our animals."
If you did not make it to the Cumberland Wildpark Grünau last summer, you should plan a visit in the autumn or winter months, because even in the cooler time of the year you will be enchanted by the picturesque landscape of the almost untouched nature and the peaceful coexistence of brown bears, wolves, lynxes and co.