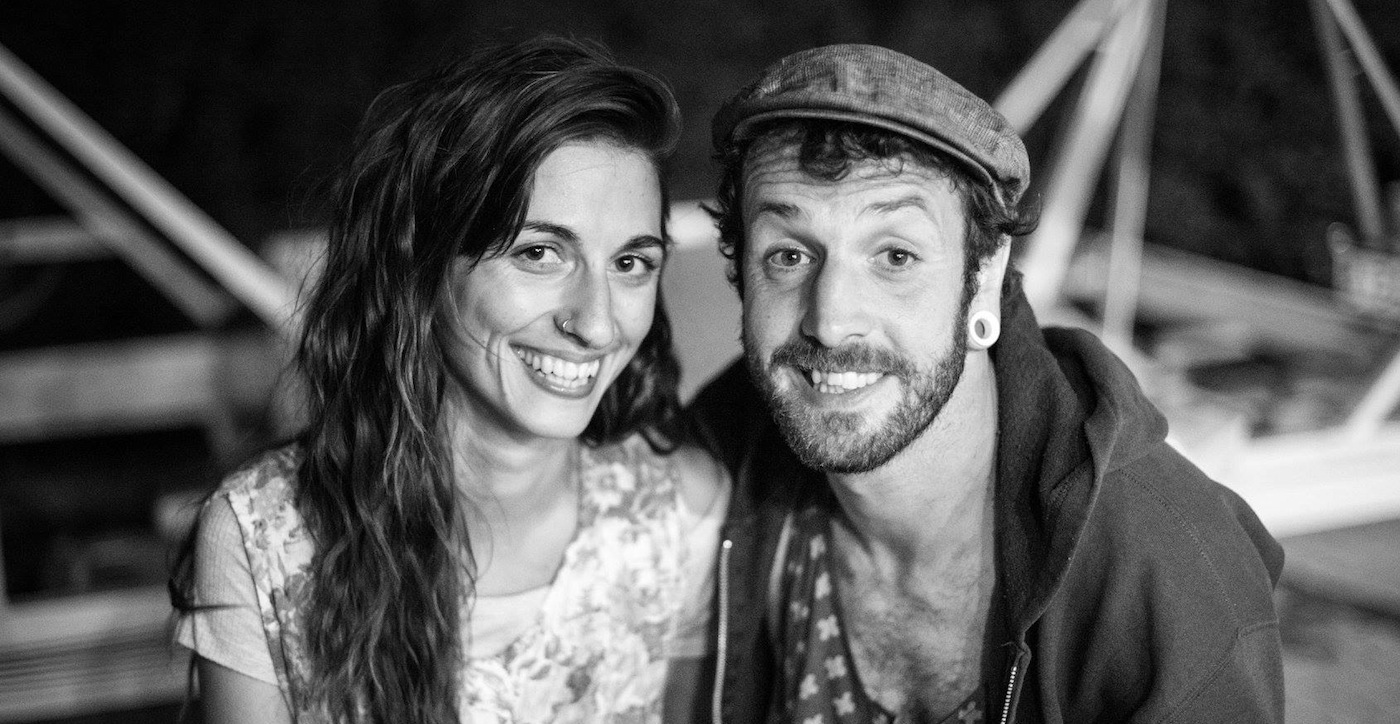 Anti-Form
17.11.2017 | PORTRAIT
Format, Not Uniformity
The labeling of a loose fit for Jeans did not act as a model for the design and screenprint-label of St. Georgen by the same name. Nevertheless, the founder, Michael Schumer, is considering that there is a connection in the informality and the will not to bind oneself to limitations of strict patterns. Fittingly, there is an intention to re-invent oneself. Since the agency's founding in 2010, a collective of like-minded friends has developed from what had intentionally been a T-shirt label. Raffaela Schumer (formerly Malz) joined in 2012 and the creative duo started to handle commissioned artwork under the monicker of ANTI-FORM.
Raffaela is a stylist with heart and soul and also the operator of Vöcklabruck's hairdressing salon "Salon Frida". There, not only old braids are cut off: the concept of a hairdressing salon and a sales outlet for art and products from ANTI-FORM manifests the crossover and networking aspect.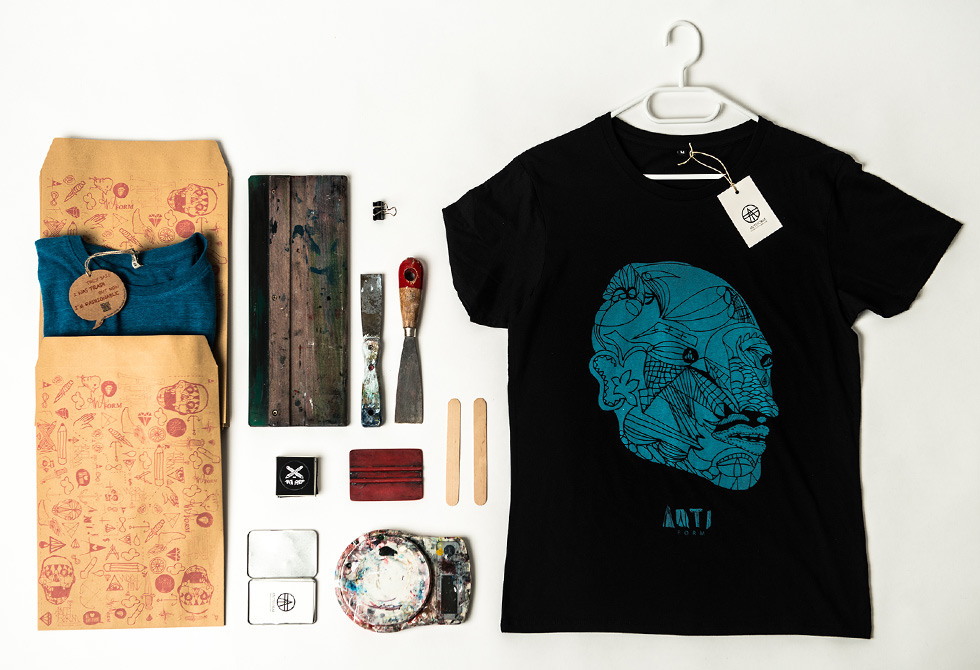 "We love to marry the analogue handcraft with digital styles. That's the way to create a certain tension and to add character to our art." (Michael Schumer, artist and owner of ANTI-FORM)
Over the years, the team has developed a distinct style which you can trace on skateboards, shirts and packagings. Manipulating the analogue handcrafted screenprints via digital processing, there's a certain tension and the feel of subversiveness with each artwork. "Maybe that's the result of trial and error. We have experimented a lot and still do", assumes Michael Schumer.
Regarding experiments, both artists complement each other perfectly. Their artistic adventures lead up to results which display a certain twist in most of all cases. How this spin is coming about depends mainly on the material or medium used. In other words, they are going against the grain. Raffaela and Michael's way encompasses detailled and figurative stuff as well as intentionally primitive or naive approaches. To dedicate oneself to experimentation it doesn't need circumstances of chaos, but rather a highly organised timeframe which allows them to cherrish the freedom of expression.
"We sometimes even work in a very autodidactive way and combine whatever we can get a grip on, like paper caollages, groceries, oil crayon, acrylic paint, linocut and beyond. By doing this, various structures come to the fore which again provide basic material for graphics, print or textile design." (Raffaela Schumer, co-owner of ANTI-FORM)
Next to artists of the (early) 20th century, like Hundertwasser, Andy Warhol, Frida + Diego, David Bowie, Pattie Smith, Picasso or Kandinsky, Raffaela feels informed by brave contemporary artists, which in the age of Instagram churn out whatever they can in order to share and connect. Standing still is no future option for the people running ANTI-FORM. In 2017 the intensified engagement in moving pictures is already on the agenda. "We do know professionals who can deliver film and animated pictures, but in order to develop skills and a unique style, I think that it is necessary to dive into the matter and experiment," says Michael Schumer – and at the end of the day, you'll have another pair of jeans.