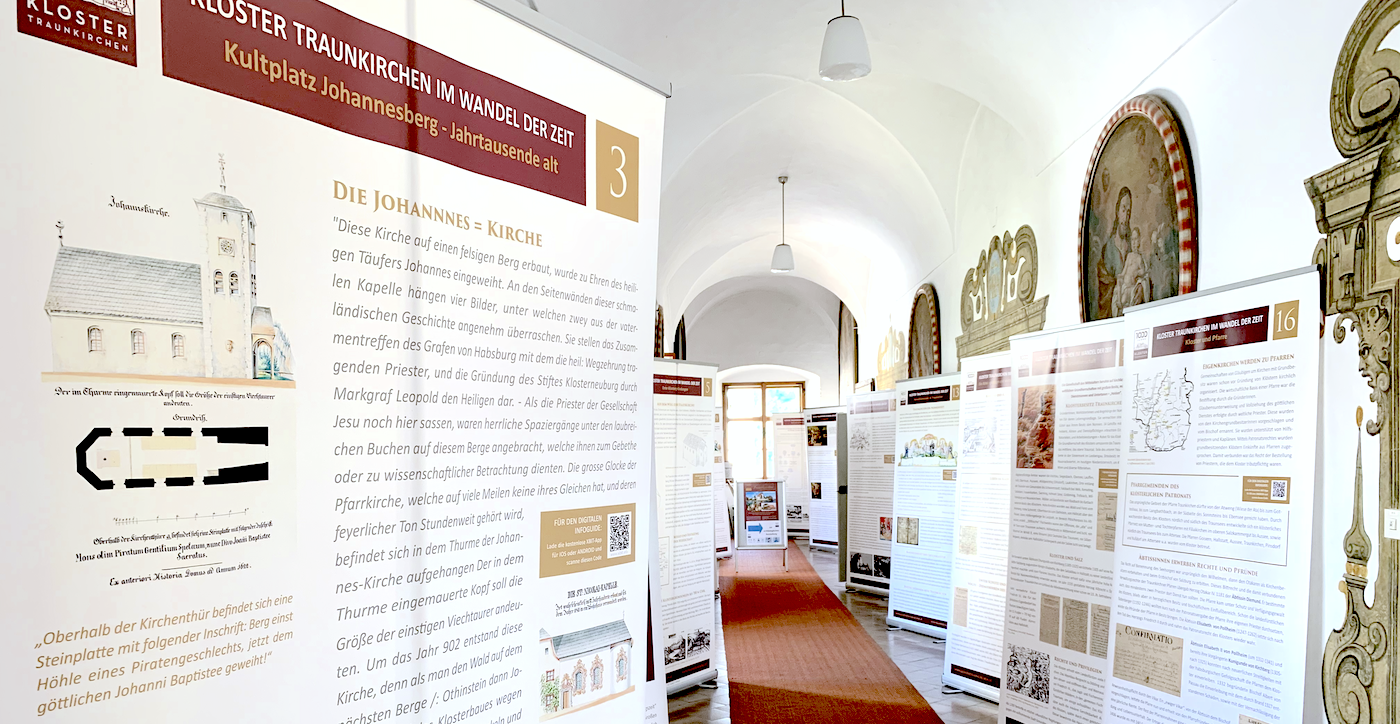 Traunkirchen Abbey through the Ages
27.07.2020 | PORTRAIT
Due to the 1000th anniversary of Traunkirchen, the Traunsee-Almtal tourism association publishes the historical career of Traunkirchen via a digital XiBIT infoguide.
Traunkirchen is one of the most beautiful spots in the Salzkammergut, a small antipole to the popular Hallstatt, so to speak, small but powerful, a day trip worth for tourists but also locals, because a boat trip to the other end of Lake Traunsee or an idyllic boat trip, an ice cream at Giovanni, the picturesque scenery and of course the historical monastery Traunkirchen itself invite you to linger. In terms of culture, a visit definitely pays, because with the former Benedictine Abbey, Traunkirchen not only has a long and, above all, strongly feminine religious past, but is also a hotspot for those interested in archeology and a center of ancient customs and traditions in the Salzkammergut.
All three thematic areas currently unite the exhibition rooms in the monastery under one roof: the needlework museum of the golden hooded women, archaeological finds from the Archekult association and the historical development of the Traunkirchen monastery were made tangible. The exhibition and consequently the digital infoguide "Traunkirchen Abbey through the Ages" was prepared with 20 topics related to monastic development. The texts were written by Ms. Drin: B.A. Elisabeth Rumpf and Mag. Reinhard Hofbauer and are available in German and English. The story is transported on site by means of roll-ups. In terms of content, you can look forward to a very precise and detailed presentation. The XiBIT-QR-codes implemented on the RollUps lead to the respective object in the app: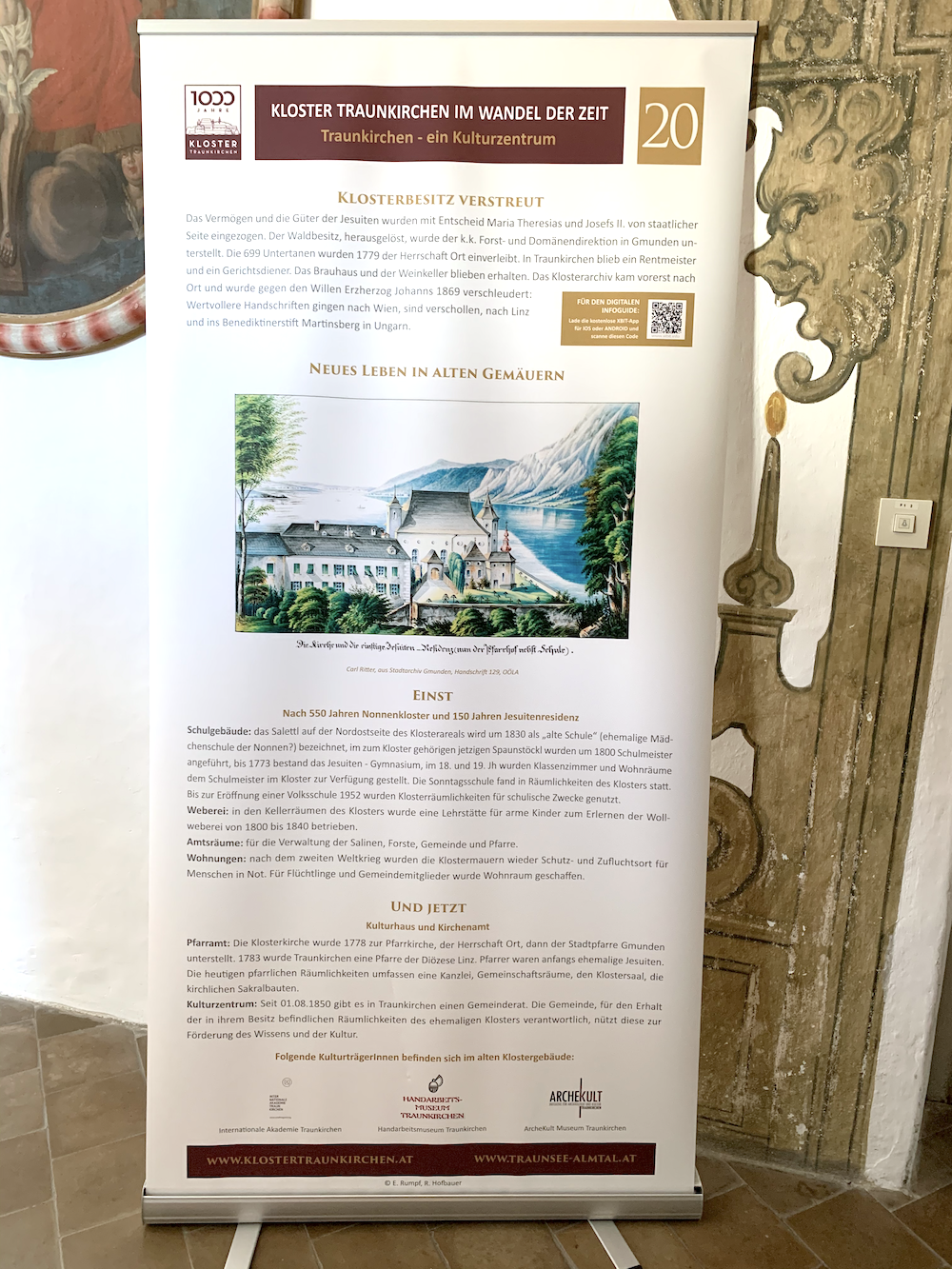 Picture: RollUp in the exhibition area with QR-Code
The exhibition is open from June to September and October from Friday to Sunday and from July to August from Thursday to Sunday from 2 pm to 6 pm. In order to give an insight into the history of Traunkirchen outside of the opening hours, it was decided to publish a short version of the exhibition in the entrance area. The QR code placed on a sign gives visitors access to parts of the exhibition that have been published by XiBIT. Making content visible on the Internet leads to more people locally, and this sustainably strengthens tourism. An advantage of digitization. The lower number of visitors on site due to Corona can thus be counteracted digitally: The exhibition statistics show a total of approx. 5,000 accesses to the digital exhibition objects in the past two months.
Bild: Sign in the entrance area of Traunkirchen Abbey with QR-Code, which leads to a short version of the digital exhibition content
Unfortunately, the COVID-19 situation, that encountered the team in the midst of the preparations for the exhibition, meant, that the originally planned 1000th anniversary could not take place this year. It remains to hope whether this will be made up at a more suitable time.