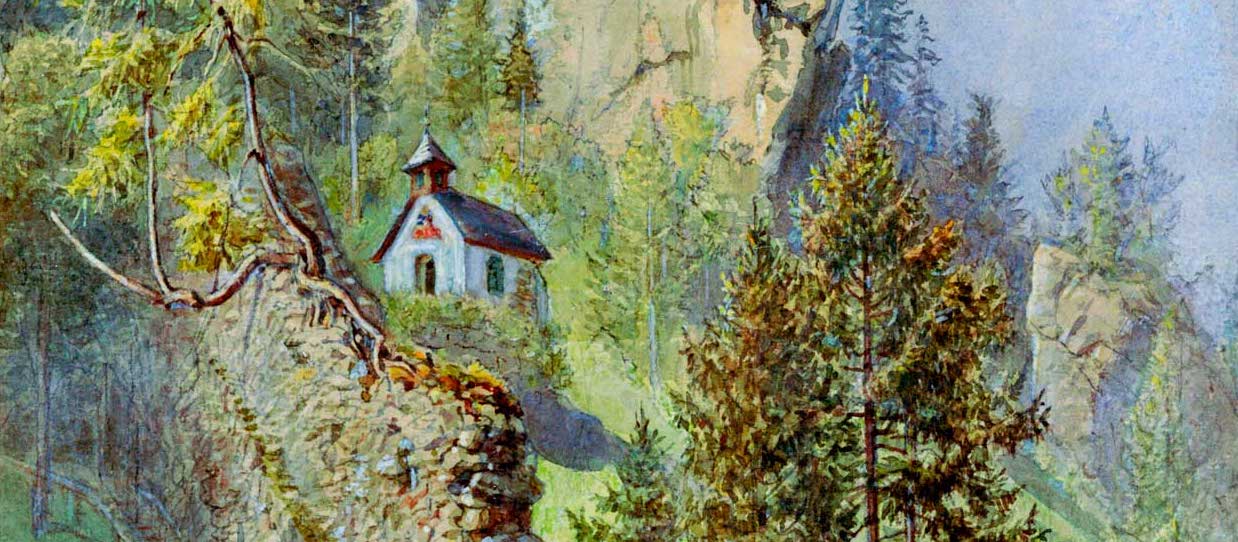 What do you know about the Weir Wall of the Scharnstein Ruins?
17.08.2023 | PORTRAIT
Not much? You don't have to be embarrassed, you can now read or hear it at XiBIT
As a leader project with the aim of promoting the regional development of the Traunstein region in the Upper Austrian Salzkammergut, the themed trail of the Almtaler Bergwiesn association around the protective wall of the Scharnstein Ruins - one of the most popular excursion destinations in the Traunsee-Almtal holiday region - was recently created.
The association, whose purpose it is to work for nature and the preservation of local cultural assets, has now put the idea of making the existing knowledge tangible with a themed trail into practice. The existing texts were revised in cooperation with XiBIT. In order to preserve authenticity, the club's chairman, Franz Mayrhofer, spoke the German audio announcements himself. An American woman living here - a so-called Native American Voice - could be won for the English version of the audio announcements. The atmosphere at the recording date in the XiBIT recording studio was super effective and pleasant, thanks to the actors involved.
The bilingual digital information guide "The Weir Wall of the Scharnstein Ruins" consists of four stations in German and English, which can be visited one after the other in a hike. Each station has been equipped with an information sign whose XiBIT QR labels provide access to the digital information.
You can find out the purpose of the defensive wall, which dates from the time of the second Turkish siege of Vienna, what the so-called loopholes were good for, why the Wagner Chapel was built and what people looked out for at today's cozy vantage point, you can find out in the info guide at XiBIT!
All news at a glance!
In our blog area you will find all previously published blog and newsletter articles to read, divided into project portraits and expert tips and archived by year.